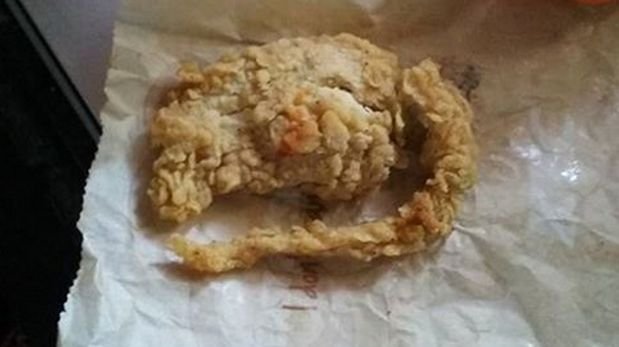 Fried rat: the best marketing campaign in the world
There is something in the business world that is worth more than gold but remains difficult to value exactly; namely, the reliability of a brand.
Creating a brand at a simple level does not take much more than a product, a name, and an image. However, from a business point of view, creating a brand is much more complex, and a task in which large companies invest millions.
And do you know why? Because a prestigious brand can be a goldmine.
Developing a brand that customers totally trust is a difficult task. Not surprisingly, major companies have large teams dedicated solely to this task. Building customer loyalty is not enough, they must also rely on the brand and (almost) fall in love with the brand. So it is easy to imagine how negative rumours can do a great deal of harm.
On 11 June 2015, Devorise Nixon, a security guard, ordered three pieces of chicken at a KFC restaurant in Los Angeles. As he later explained on The Randy Economy Show radio programme: 'I bit into one of the pieces and it tasted very unpleasant. I spat it out and saw that it was shaped like a rat – with a tail and everything.'
Nixon took a picture, put it on his Facebook page, and then put the 'rat' in his refrigerator. He returned to the restaurant with the pictures and a receipt. The image of the rat-shaped piece quickly went viral. Business Insider reported that Nixon received more than 4,200 Facebook friendship requests.
However, the fact that a piece of 'chicken' was shaped like a rat does not mean that it is a rat. 'Our chicken pieces vary in size and shape and we have no evidence to confirm that it was a rodent. We tried to contact Mr Nixon but he refuses to talk to us personally, or through a lawyer, and will not show us the piece of chicken in question', a KFC spokesman said at the time. The restaurant chain then offered to pay for a free test at an independent laboratory. The conclusion: it was chicken.
Nevertheless, the damage was done – or perhaps not. Some people think that such a crisis can produce one of two results: the end of the brand; or the creation of a wonderful opportunity to tell the world about the brand.
No matter what people say about a brand, the important thing is that they say something.
————————————-
Si hay algo en el mundo empresarial que vale mucho más que el oro y cuesta un horror determinar, eso es la confiabilidad de una marca.
Crear una marca es sencillo; de manera básica, no hace falta mucho más que un producto/os, un nombre y una imagen. Siendo básicos, eso sería suficiente. Sin embargo, visto desde el punto de vista empresarial, crear una marca es algo muchísimo más complejo en lo que las grandes empresas gastan millones y millones.
¿Y sabes por qué? Porque quien tiene una marca bien valorada dentro del mercado, tiene un tesoro.
Llegar a tener una marca en la que los clientes confían ciegamente es una labor que se antoja difícil. No en vano, las grandes empresas disponen de numeroso personal dedicado única y exclusivamente a dicha labor. Fidelizar a los clientes no es suficiente, además, deben confiar en la marca y, casi, llegar a amarla. Así pues, entenderás que los rumores negativos entorno a una pueden llegar a hacer mucho daño.
El pasado 11 de junio de 2015, el guardia de seguridad Devorise Nixon pidió tres piezas de pollo en un restaurante de la cadena KFC en Los Ángeles y dijo que cuando mordió uno "Fue muy desagradable. Escupí. Miré y me di cuenta de que tenía la forma de una rata con una cola y todo", contó en el programa radial The Randy Economy Show.
Nixon echó una foto, la puso en su página de Facebook y luego la guardó en su refrigerador. Volvió al restaurante donde había hecho la compra con las fotografías y el recibo. La imagen de la pieza en forma de roedor rápidamente se volvió viral en las redes. Nixon recibió más de 4.200 solicitudes de amistades en esa red social, reportó Business Insider.
No obstante, el hecho de que una presa de pollo tenga forma de rata no es suficiente evidencia para confirmar de que se trate de una rata. "Nuestras piezas de pollo varían de tamaño y forma y actualmente no tenemos evidencia para afirmar que se trate de un roedor", dijo KFC en ese momento. "Hemos intentado contactarnos con Nixon pero el se niega a hablar con nosotros personalmente o a través de un abogado. No quiere venir con la presa de pollo en cuestión", añadió KFC. Entonces la cadena de restaurantes decidió hacer una prueba gratuita en un laboratorio independiente. La conclusión: era pollo.
Sin embargo, el daño ya estaba hecho. O no… Hay quien piensa que cuando se genera una crisis como esta pueden suceder dos cosas: Ser el fin de la marca o una oportunidad impagable de hacer hablar al mundo sobre la misma.
Ya sabéis, no importa lo que digan, lo que importa es que hablen…